Home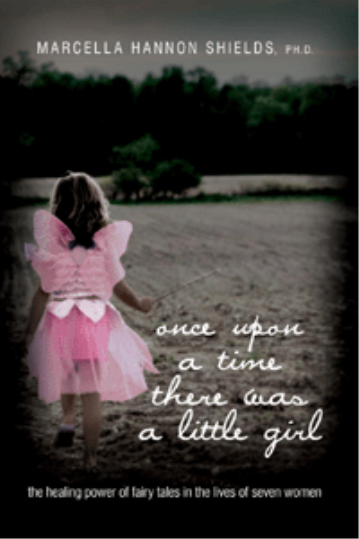 Healing Mother Loss Using the Power of Fairy Tales
Once Upon a Time There Was a Little Girl shares the moving stories of seven women who as young girls experienced the loss of their mothers through death, or physical, or emotional abandonment.

The Power of Fairy Tales
 The seven women explore their personal traumas through their responses to seven fairy tales in which there was no nurturing maternal presence. The poignant life stories and dreams courageously offered by these women show how fairy tales allowed them to understand and refashion themselves, and provide a source of hope and encouragement for other women who have experienced maternal loss.

 Providing Words for the Story 
When young children experience abandonment, they generally do not have the words to describe their loss. It becomes part of their mute or silent biography. Fairy tales provide the words. The power of the tales lies in the fact that they are timeless stories, written in symbolic language, usually of the child who feels abandoned and alone.
For the seven women in the group the tales were a place to begin to give voice to their own hidden stories. By exploring seven fairy tales in which the heroine finds her way through the grief of abandonment, the women offer a deeper understanding of the significance of the mother-daughter bond and the devastating consequences for the daughter if this bond is ruptured early.
 
Reclaiming Personal Power 
Many women who have experienced the early loss of their mother through death, physical, or emotional abandonment see themselves as victims or survivors, which restricts their view of themselves as persons of power and promise. They often struggle with symptoms of depression that rob them of creative energy for life and limit their satisfaction in their relationships with others.
When a young girl suffers an early loss, particularly of her mother, she can doubt the very worth of her existence. The stories of the seven women in Once Upon a Time There Was a Little Girl open up new possibilities for women who have suffered early maternal loss and provide insights into their trauma for those who know/ love them.

Preventing/ Reducing the Trauma
Mothers, stepmothers, grandmothers, and fathers raising daughters without a consistent maternal presence have choices they can make to prevent or reduce the impact of the trauma of maternal loss in their daughters/ granddaughters. To raise awareness, specific reflection questions by chapter are included in the Appendix for each of these groups so that negative parental experiences do not have to be repeated.
About the Author
Marcella Hannon Shields is a psychologist with more than thirty years of experience in a variety of clinical and counseling settings in the United States and Canada. For the past twenty-five years she has dedicated her practice to the healthy psychological development of women. Currently in private practice, she resides in the Pocono Mountain area of Pennsylvania with her husband, Eldon. They have three daughters and seven grandchildren.
.